Spring Sports at Rocky 2022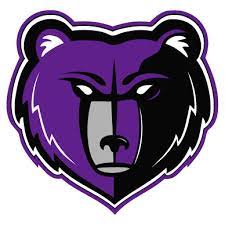 Rocky has always been very well respected for their school sports. We compete and even win many of the sports we play. At Rocky Mountain High School this spring there are a multitude of sports starting. Some of these include tennis, golf, track, baseball, softball, and rugby. 
Cayden Tupper (Track), Luke Bowen (Rugby), and Spencer Foss (Tennis) all compete for Rocky Mountain. Here are some interviews with them answering the following questions about their sport:
When does your season start? 
What do you guys do for practice? 
Why do you play the sport? 
When are your games? 
How often do you practice? 
When does your season end? 
What is the most rewarding thing about your sport? 
Cayden Tupper (Track):
Our season started February 25th and the first race was March 10th. For long distance practice we'll either have a 30–50-minute run with strength training and stretching routines after, or a workout on the track with some faster paced stuff. I run because I love racing and all the great people and coaches I've got to know. Our meets very between Thursday through Saturday at 4:30 pm. We practice Monday through Saturday, and the season ends at state on May 21st. The most rewarding thing is being able to push your body to the limits at meets and getting to cheer on your teammates. 
Luke Bowen (Rugby):
The practices started around January 11. For practice we do drills for the first little while. We then split into forwards and backs, then come together for team and then end with conditioning. I play because it is fun and because wit is fun and because it's a gentleman's game. Games started March 12 and we have games them on March 18 April 1, 8, 23, 29 finals also on May 5 and if we make it to state the 14. We practice Monday through Thursday 4-6. The season will end on May 14 if we play in the state or the 5 if we don't. The most rewarding thing is being able to hit someone as hard as you can but still be friends after the match is over. 
Spencer Foss (Tennis):
Season started February 28th we do conditioning, and practice rallying and do serves I play the sport because I wanted to try something new and make new friends, we practice every day after school from 3:00- 4:30 season ends April 27th the most rewarding part is seeing how much I am growing and having that pay off in games. We play every couple of days at home and away games.