McCall Is For All! A Guide To McCall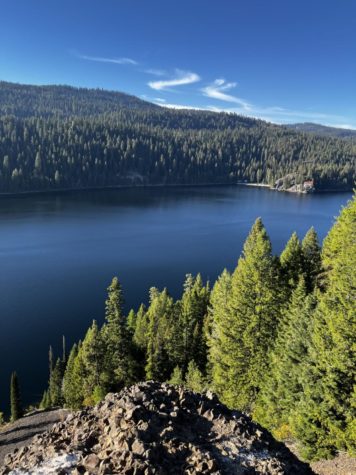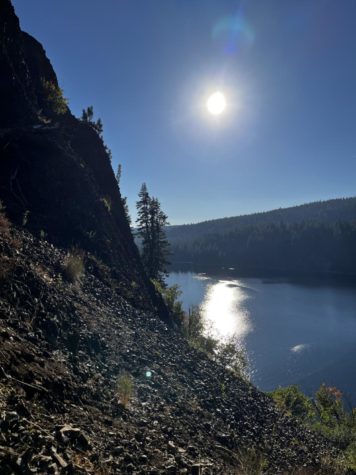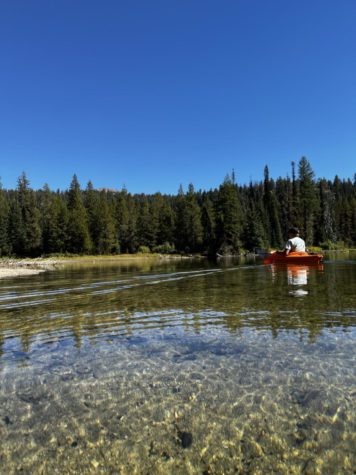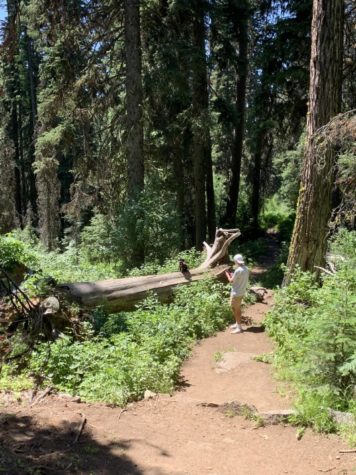 Idaho is covered by approximately 21.5 million acres of forest. Amongst those millions of acres of forest is a small mountain town called McCall. It is a treasured vacation spot for many Idaho locals. It has a huge lake called the Payette Lake that is great for boating and a river that runs all the way to Boise called the Payette River that's perfect for rafting. McCall was founded in 1889 by Thomas and Louisa McCall. The original purpose of McCall was for a lodging town for outdoor adventure. Nowadays McCall is still pretty as ever and has a population of 3,100. But according to mccall.id.us, "…has a population of approximately 3,100 residents which can more than triple during the summer months", That being said, McCall is a very popular destination to tourists in the summer. This article will discuss a quick guide to McCall with student of Rocky Mountain opinions.
Favorite things to do in McCall during summer?
McCall is something special in the summer. It's warm and there's tons of activities to do. Some students at Rocky have a favorite activity in McCall. Cody Lucas (a 10th grader at Rocky) says his favorite thing to do is, "I like boating and paddle boarding on the lake." This is a very good thing to do because it can get very warm during the summer and the lake is very refreshing. Josh Chugg (a 11th grader at Rocky) says, "I enjoy going to cross country camp. We bond as teammates and care for each other." This is valid. Hanging out with friends in McCall is such a good ways to spend days there. Reece Miller (an 11th  grader at Rocky) said, "…for Summer ima say mountain biking. Jug handle and bear junction are a couple great spots." Mountain biking is a great choice to do in McCall.
Things people don't like about McCall during summer:
Along with the good things, there are always some bad parts to McCall. Maya Beltran (an 11th grader at Rocky) says, "The amount of tourists" This is very true, especially during the 4th of July because McCall gets packed. Cody Lucas says, "I don't like the mosquitos or getting sunburnt," Sunburns and mosquitos are definitely downsides of Summertime.
 Things to avoid in McCall during summer?
Even though summer is a great time to go to McCall, there are definitely some places to avoid. Carter Richardson (a 10th grader at Rocky) says, "I would say you need to avoid bears and rattle snakes," This is true because McCall is full of wildlife and a good chunk of it is dangerous wildlife that would be smart to avoid. Isaac Madine (a 10th grader at Rocky) says, "Avoid going to super populated places," and Ian Cammack (a 10th grader at Rocky) said to avoid, "Popular spots have too many people so it's better to find a different spot or someone with a private dock," These are very true points because everyone wants to be at the lake when its warm, so it's good to avoid busy areas.
 Top 5 best things to do?
McCall is so full of recreation it's hard to pick one best thing to do. Elly Pence (an 11th grader at Rocky) says that, "Hiking, swimming, hot tubbing, boating, and cliff jumping," are her top choices. These are amazing choices for a summer in McCall. Emma Dacosta says, "Some of my favorite things to do in McCall is get ice cream, swim, go boating, go hiking and go to hot springs," These are good picks, especially ice cream, with the Ice Cream Alley shop.
What's the best thing McCall has to offer?
Lastly what is the best thing McCall has to offer. McCall has multitudinous experiences and adventure to offer and there are many opinions about which is best. Audrey Turley (a 10th grader at Rocky) said the best thing that McCall has to offer is, "the lake,". This is definitely a fan favorite. Isaac Madine says McCall's best thing to offer is, "definitely the boating," This is valid because boating adds so much thrill to summer. Maya Beltran says McCall's best thing to offer is, "Definitely the scenery," That is so true, McCall is such a beautiful place.
Conclusion
McCall is truly a hidden treasure in the gem state, cherished by tons. It's an amazing place to go, especially in the Summertime. This summer try to visit McCall and experience all it has to offer for an ultimate summer experience. It could be for a couple hours to a few days, and I assure you will love McCall and it will be your home away from home.