Boise State in the Frisco Bowl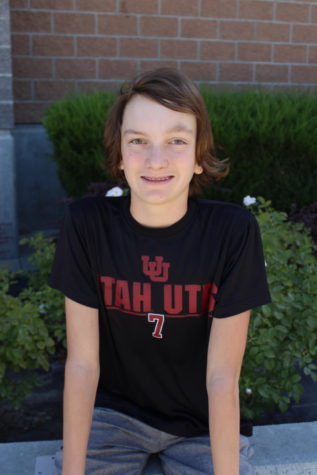 More stories from Ryan Tucker
On December 17th, the Boise State Broncos will travel to Frisco, Texas to play the North Texas Mean Green in the Frisco Bowl. With Boise State being the local team for Rocky, there will most likely be a lot of attention paid to the game from Rocky students. "I've been a Boise State fan for as long as I can remember," said ninth grader Corbin Scott. "The Mountain West Championship was a tough loss, but I really hope we can close out our season with a win in the bowl game. So yeah, I really hope we win." But who is going to come out on top of this game?
First, what is there to know about North Texas? The Mean Green are based in Denton, Texas. They play in the West Division of Conference USA. They finished the 2022 regular season with a 7-4 record.
Boise State and North Texas have played each other six times before, the most recent matchup being a BSU win in the year 2000.
"It's a big deal. For us, we're grateful to be in this bowl game," said Boise State head coach Andy Avalos.
North Texas tight end Jake Roberts said, "This bowl game absolutely gives us a chance to go out on top."
This year, Boise State is a 10.5-point favorite over North Texas. ESPN analytics say that the Broncos have a 61.5% chance of coming away with a win.
The Mean Green have a veteran quarterback in junior Austin Aune. This season, he has thrown for 3,309 yards and 32 touchdowns. These stats are both good for top-20 in the country. Aune's biggest weakness is how turnover-prone he is, as he has thrown 13 interceptions on the year.
The stats tell the story for North Texas. They average more than 464 yards per game, while allowing 460. They score almost 34 points per game, but allow 32. The Mean Green have an explosive offense capable of gaining yards and putting up points, but the defense hasn't picked up the slack.
This may give the Broncos the edge. They allow less than 20 points a game, and give up less than 300 yards per game, so they are more than capable of slowing down the Mean Green offense. If Taylen Green and the Bronco offense can efficiently score, North Texas might not be able to keep up due to the suffocating BSU defense.
No matter who wins, this will surely be an entertaining game. Go Broncos!
Leave a Comment