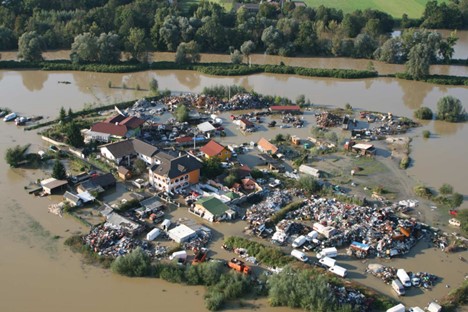 When you think of natural disasters you think of hurricanes, tsunamis, earthquakes, or even tornados. We don't think much of forest fires as natural but sometimes they are. What we really don't think about is having a flood right after, this is what Greece has been experiencing. Greece is a country in Europe and is located on the edge of the Mediterranean Sea. Greece has a variety of climates and landscapes with mountains and forests. Greece is only a small country, but it was hit with huge problems a couple of weeks ago.
The fires started first, Greece was struck with an extreme heat wave and due to the dryness, a large fire broke out. The fires were so large that they left a scorch mark that can be seen on satellite images. The fire had caused tens of thousands of people to flee their homes, this was devastating for many people. There was a total of 118 fires in Greece. Cities were burned to the ground and once the fires were under control, the small country of Greece was hit with another surprise.
After the fires, a huge storm hit the Mediterranean and devastated the countries around it. The storm caused huge floods in Greece, Turkey, and Bulgaria. These floods were unpredictable and showed up right after the fires in Greece. Greece right after their fires were ravaged by floods. Some towns reached the most rainfall in that area since 2006. Greece had destroyed villages and towns due to the fires, but the floods hit the places that hadn't been touched before. At least three villages were cut off by the floods and had no contact with the outside world, except for a radio.
The fires left almost 50 people dead, and the floods can only be estimated. The toll of the floods and the fires are detrimental to the people of Greece. Their homes and lands were destroyed in the fires and just when hope was on the horizon, they were hit with a storm. The storm flooded Greece recently, burned land, destroyed and hurt more people. This was a very unfortunate series of circumstances for Greece.
Story continues below advertisement