Humans of Rocky: Hannah Johnson
What is a challenge that you have over come and has made you into the person you are today? 
"I have a condition called hemihypertrophy, so my right side is longer than my left side. I have had many challenges and one is the many surgeries that I have faced. Another challenge I have is my speech delay. I have to buy two different shoe sizes because my left side is a woman's 10 and my right is a 12. But due to my condition, it has caused me to develop scoliosis and after a surgery, I now have a rod in my back. In elementary, I used to not like myself because of my scars. My hemihypertrophy and scoliosis have given me lots of hardship, but I have over come most of those problems and trials in my life."
About the Contributor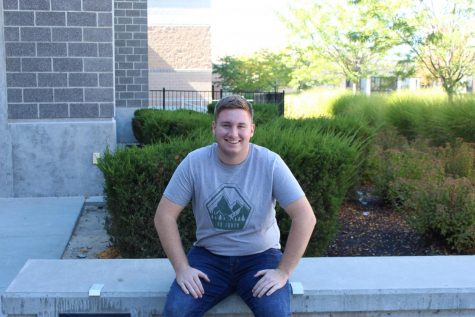 Daniel Gray, Editor
Hi, I'm Daniel Gray, I am a Rocky Mountain Senior. Some interesting things about me is that I have been in the class for three years now. I enjoy long...