RMHS StuCo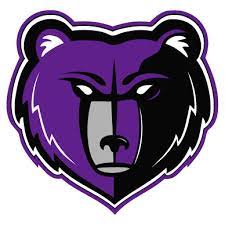 Rocky's 2022-2023 Student Council 
Student Council members are voted for each year. There are 6 positions for each grade level in StuCo. The candidates start their campaign the year before their term. So, if they are running for senior class president, they will start complaining their junior year. After campaigns, the student body then votes for who they think will be best fit the position they are running for. 
The different positions students can run for as a member of student council are: President, Vice President, Secretary, Treasurer, Historian, and Representative. Each position has a different role in Student Council. The President represents the student body at school district and civic events and other meetings, as well as coordinating and supervising the other student council members.  
The Vice President's job is to be there to cover for the president where they need it, such as take their place in meetings. The Secretary maintains the student body files and prepares agendas for meetings. The Treasurer coordinates the preparation of the annual budget, maintains financial records of the student body, and oversees fund raising projects for the student body.  
The Historian's job is to maintain a file of materials about activities of the school, and to make sure that school activities are captured in pictures and videos. Finally, the representative is there to do anything else not covered by the other positions such as in assemblies, drives, dances etc. 
Student Council is awesome for so many reasons. First, it gives students an opportunity to develop leadership by organizing and carrying out school activities and service projects. 
Second, it is a great way to meet the other students in school since members are involved in so many school-related activities. Finally, StuCo isn't only an awesome experience for high school years; it also helps students in the future. If you are on the student council, colleges will take that into account when considering applications, because they know you can be responsible and handle work under pressure. 
This year for the Senior Class Officer winners were: 
President: Emily Polson 
Vice President: Kady Cluff 
Secretary: Owen Redd 
Treasurer: Kieth Uitdewilligen 
Historian: Lily Atwood 
Representative: Jase Riley 
This year for the Junior Class Officer winners were: 
President: Cianna Legaspi 
Vice President: Sophia Shannon 
Secretary: Leo Woods 
Treasurer: Trista Miller 
Historian: Kaden Kilker 
This year for the Sophomore Class Officer winners were: 
President: Luke Kelson 
Vice President: Lauren Polson 
Secretary: Brooklyn Brown 
Treasurer: Kathryn Reynolds 
Historian: Lesley Arnold