Rocky Seniors Say Goodbye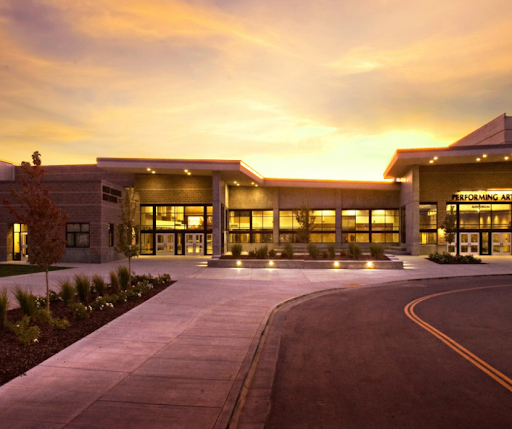 Another school year has come and gone, and with that means that the seniors of this school will be leaving Rocky and giving a final farewell to their adolescent school years. This year has come with a great set of challenges (graduating during a pandemic certainly is not fun), but seniors have managed to still create a memorable experience, and the seniors here at Rocky are reflecting on this past year, as well as their high school experience as a whole.  
Erik Palmer, a senior at Rocky, shares that his favorite high school experience "is not necessarily what I learned in school, but how the experiences through school and my life outside of school shaped me into the who I am today."
 When asked what he will miss the most, Palmer said, "I will miss the connections to the fellow students and teachers, but I will also miss the fun times I was able to have while in high school."
Palmer added that he is, "very ready to graduate, and I am very excited. I know it will be tough but that's what is exciting about it. I'm ready to move on with my life"
Palmer said the teachers he would like to thank are, "Mrs. Heneman for being the best pottery teacher out there. Frau VanDam for making German so fun. Mr. Drlik for being passionate about teaching math. Mr. Waggoner Sr., the physics teacher, for being like a grandfather I never had." 
Emilee Leavitt, a senior at Rocky, says she is going to "miss being able to go to class and see my friends every day. I'm also going to miss the fact that school helps keep me organized as it schedules out the way my weeks go."
As for Leavitt's plans after high school? "I plan on going straight into college and then medical school to get my doctorate and become a cardiologist. It's a lot of work but I want to be able to help people!"
When asked if she is excited or scared to graduate, Leavitt explained she is "a little bit of both. I've been in school for so long and the changes I'm going to make in my life seem intimidating but I'm excited to meet a lot of new people and get to experience things I haven't before." 
Ryan Bohr, another senior here at Rocky, said the thing he will miss "most about high school would be seeing everyone at school and getting to know everyone."  On the question of if he is excited to graduate, Bohr said he is: "I am ready for the next chapter in my life."
Growing up can be a real challenge and can be a scary quest to complete.
Leavitt agrees that growing up is scary: "…there are so many things I haven't learned yet and I feel like I'm unprepared, but everyone does it and I'll have great people by my side the whole time." 
Bohr said, "It's scary knowing you are going to be an adult and making decisions, but it's exciting for the opportunities coming with that responsibility." 
Moving on is a difficult task. Students spent their school years excited for the day it will finally be over, but now that it is here, they find themselves with conflicting emotions. School has been an important and fundamental part of our childhood and teen years, and saying goodbye is scary. However, it is also very exciting. It's time for us to move on and experience new chapters in our lives. It's crazy to think that to others, we are just another graduating class, but to us, this is an important moment in our lives. Some Seniors are going off to college, some are going off to work, some are joining the military, etc. All seniors are going to go on to do something great.