Who Has the Best Album of 2021?
Deep analysis of 2021 music by Rocky Roar Newspaper's Rezon Gashi.
2021 has been a great year for music, but three notable albums come from some big names in the music industry: Drake, Kanye West, and J Cole.
Aubrey Graham, aka Drake, is a rapper, producer, songwriter, and actor. He was born on October 24, 1986; a Scorpio, with his birthday coming up soon. Drake was born in Toronto, Canada. Drake has had many hits in his career such as "One Dance," "In My Feelings," and "God's Plan."
Isabella Castillo, a senior at Rocky Mountain High School said, "[Drake] has single-handedly shaped the music industry in the last 15 years."
His latest album, Certified Lover Boy, dropped on Sept. 3. This is an album with many well-known features and millions of streams already. CLB (Certified Lover Boy) has 21 songs in the album and features well-known artists like Travis Scott, 21 Savage, Kid Cudi, and Lil Baby. It contains songs such as "Champagne Poetry" and "Girls Want Girls." This album was highly anticipated and it was said that Drake was waiting for Kanye to drop his album, so that he could drop it after and have more popularity. This is, however, only speculation.
Kanye West is a rapper, singer, producer, songwriter, business man, and fashion designer. He was born on June 8, 1977 in Atlanta. West has released many hits in his career such as "Heartless," "Flashing Lights" and "Stronger." He also has been very successful as a fashion designer with his brand Yeezy. Kanye released his newest album "Donda" on Aug. 29. The album has 27 songs on it with features from artists such as Playboi Carti, Lil Baby, Lil Durk, and many more.
Some of the top songs in the album are "Off the Grid," "Hurricane," "Pure Souls," and "Ok Ok." In the process of making this album, West rented out the Mercedes- Benz stadium in Atlanta, GA for weeks at a time. He had multiple listening parties for the album. It is also thought by fans that in the first song of the album, "Donda Chant," he used his mother's heartbeat to accentuate the music. This has not been confirmed by Kanye and is currently speculation. Overall, his album was a huge success and received a lot of love from the fans.
In a survey for The Rocky Roar Newspaper, 55% of people surveyed said that Kanye's album "Donda" was better then Drake's album "Certified Lover Boy."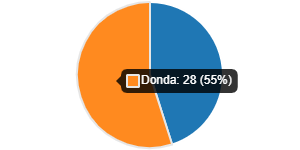 J Cole is often regarded as one of the best lyricists of all time. He is an American rapper, songwriter, and producer. Cole was born on Jan. 18, 1985 in Frankfurt, Germany on a military base. His mother was German, and his father was an African American veteran. Cole was raised in North Carolina since he was a young boy. He has had many hit songs throughout his career such as "Middle Child," "Work Out," and "Power Trip." On top of being one of the greatest lyricists of modern times, J Cole is widely regarded as one of the most influential artists of this generation. His new album "The Off- Season" was released May 14. It has 12 songs in it and features artists such as Lil Baby, 6lack, and 21 Savage. The album had a mix of a lot of styles that came together to form it. "The Off-Season" was an instant hit album and is J Cole's sixth studio release.
2021 has been a great year for music. Listen to the albums and see what you think.
Leave a Comment