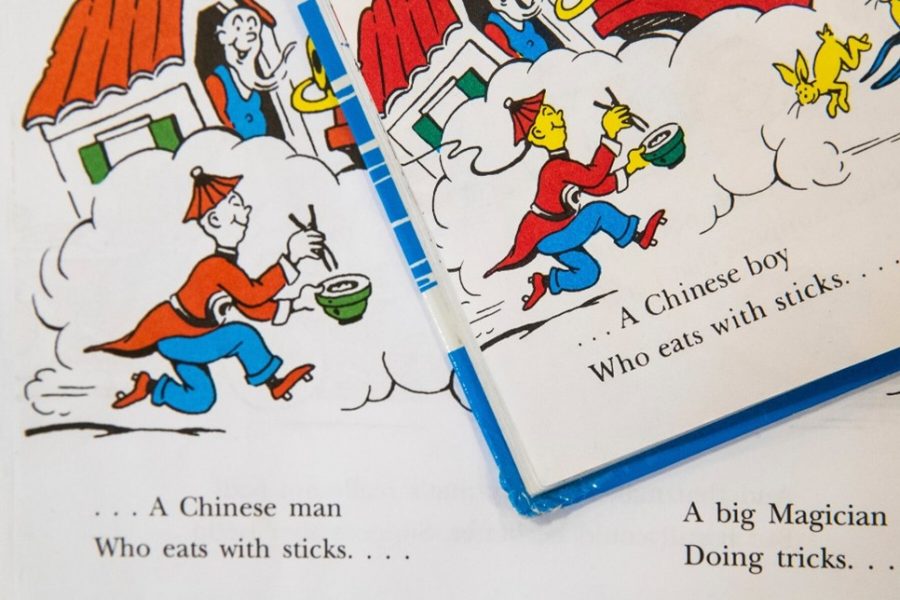 Dr. Seuss is a beloved children's author whose work has been esteemed for multiple generations. Seuss actively wrote books for around 70 years and passed away in 1991. His books have been generally viewed as respectful and child-friendly, but something has changed recently. Six of his books have been pulled from publication and distribution. These books include: "And to Think That I Saw It on Mulberry Street," "If I Ran the Zoo," "McElligot's Pool," "On Beyond Zebra!," "Scrambled Eggs Super!" and "The Cat's Quizzer." 
These titles were pulled by Seuss's managing estate, due to their content sparking controversy. Inside of these books are depictions of Chinese and African persons. For example, in "To Think That I Saw It on Mulberry Street", there is this caricature of a Chinese man. 
Like the Dr. Seuss books, the changes to the Potato head line by Hasbro has caused some public drama. The Potato head toy originally included the "Mr." title, meaning the toy was identified as male. Hasbro (the company that produces the toy) dropped the "Mr." title from the name, stating the decision was to "better reflect the full line." 
In these two examples, prominent companies responded to public opinion and made changes according to those opinions. These companies handled the discrepancies and chose to make decisions about their products and brand after evaluating public response.